Charity Foundation "Fortechnyi" needs support from and partnership with philanthropists. For the effective and timely assistance to people, the Foundation team integrates efforts with business representatives, foundations, community organizations and volunteers.
Joint actions and additional resources are needed for high-quality implementation of the projects, thus the charitable organization engages with regional leaders of the industries as permanent and reliable partners.
Learn more about partners of the Foundation and join the common goal of restoring Ukraine. Be confident: partnership with Charity Foundation "Fortechnyi" is a step to solve urgent issues of the Ukrainians in difficult times for the country.
How to become a partner?
Any company, organization or private individual can become a partner of Charitable Foundation "Fortechnyi". Choose your cooperation format or suggest your own idea:
The Foundation is open to direct financial support and donations to the Foundation's official bank accounts.
The Foundation is interested in organizing joint charitable or public PR actions, sponsors' participation or charitable programs, fundraising auctions and lotteries.
Technical and organisational support
Everyone can join the give out of booklets and banners, provision of advertising space, video creation, support of social media of Foundation "Fortechnyi", etc.
One of the foremost and responsible ways of partnership – join the Foundation as a volunteer and help in setting the affairs, arranging events, taking on certain tasks.
Charitable Foundation "Fortechnyi" is thankful for participation to doctors, psychologists, architects and any other professionals who want to be useful and intend to join common charitable causes.
Informational partnership
Media support is significant for the Foundation's and its partners' activities: organization of joint actions, their announcement, coverage of the events and news in mass media and internet will be beneficial for both parties.
Find out more about the terms of partnership and opportunities for cooperation by contacting us in any convenient way at contacts

PE «Astarta Group»
18 years' experience in the market
Before the russian invasion, the main areas of the Company's activities were logistics business with the involvement of its own hopper railcars, wholesale and export of agricultural products. During the whole time of its existence since 2004, private enterprise "Astarta Group" maintains mutually beneficial relations with numerous domestic and international companies. Thus, over 10 years "Astarta Group" is the official representative in Ukraine of such manufacturers of agricultural machinery and equipment, as:
"Richiger Maquinarias S. A." (Argentina);
"Ing. E. Bertini" (Argentina);
"Ingersoll" (Argentina);
"GT Mfg. Inc." (USA);
"Pacifil Brazil Ind." (Brazil).
Private administrative and industrial buildings complex with a total area of 11 thousand sq. meters enables conducting maintenance and repair of suggested equipment, sales of spare parts and working tools for a wide range of agricultural machinery.
In December 2021 the company established in Kropyvnytskyi an entertainment center "Drift" for children and adults with a total area of more than 4 thousand sq. meters including the first electro go-kart in Ukraine.

LLC «Bud-Control»
On the market for 14 years
The organization with a long-term work experience provides construction and installation services with applying modern technologies. The company constructs facilities for the needs of Defense Ministry of Ukraine, living and social sector facilities, underground parking lots, local roads, repairs and restores architectural monuments, mountain technical recultivation of land, etc.
Every time the company confirms its high proficiency and quality of implementation of projects according to the State Standards in the construction industry. LLC "Bud-Control" always provides clients with guarantees and a complete set of documents.
The company's clients are well-known businesses beyond Kirovohrad region:
LLC "Alcogroup";
PJSC "Research and production company "Radiy";
LLC Agricultural Enterprise "Nibulon";
PJSC "Kirovohradhranit";
LLC "Zernovyk".
LLC "Bud-Control" is frequently participating in public auctions. The company has been recognized as a winner for 33 times over the past five years, meanwhile the total cost of work amounted to more than 2 million hryvnias.
Modern and reliable builder takes responsibility for implementation of large-scale projects and local programs, including major construction, reconstruction and overhaul of public utilities and projects of social purposes. The company constructs and passes into use new and comfortable European-level accommodation for the needs of citizens.
The company professionals are applying worldwide experience and competent approach to the realization of architecture projects, time-proved accomplishments and innovative ideas. It helps the company to evolve even during financially difficult times.

Sago Group
On the market for 9 years
IT-company specializes in professional website development, online projects and aautomation. In order to create modern and effective digital product, Sago Group team analyses trends and statistics, studies the market and competitors, applies experience, creativity, innovative methods. The team of professionals uses efficient tools and prepared software applications.
Sago Group covers the full cycle of works in digital industry: starting from the formation of a technical task up to the launch of a "turnkey" website.
The company creates promo-sites, landing pages, corporate websites, internet shops, wide-profile CRM-systems. Besides the individual development of websites, the organization offers services of UX/UI design, branding, SEO promotion, context advertising, SMM and SMO. Internal analytics, software and internet marketing are also within the competence of professionals.
IT-industry experts take responsibility for the projects of any complexity level – even artificial intelligence development, if required. More than 300 projects have been realized for different categories of clients. The partnership with professionals reduces the risks and optimises costs. As a result, the clients receive expected traffic, high conversion rate and profit.
The list of those whom Sago Group professionals helped reach high ranking in the market:

"Nash Format" – development of powerful online shop for book publishing, promotion of Ukrainian books in Ukraine;
«Hydrosyla» – creation of 12 sites for a group of companies (factories), including software for the automation of many processes;
"VIDEX Ukraine" and "Videx Poland" – creation of 4 online shops for retail trade of lighting equipment and a B2B portal for dealers;
"WOW! English" – development of virtual world for English language schools network, online learning through games and own CRM-system.

Impera
On the market for 21 years
The company was established in Kropyvnytskyi to create exclusive soft furnishings of various configurations for home and office interior. "Impera" team consists of professionals in their field: craftsmen, constructors, managers, projects' leaders. The own factory of "Impera" enables provision of necessary control during each stage of production. Furniture manufacturing is carried out thanks to the combination of automated technologies with manual work.
Apart from the direct development of a unique product of furniture industry, the company offers services of a design atelier. The client creates technical task and suggests his idea, and the designer realizes it using graphical visualisation.
After the project is created in 3D-program, the experts undertake the work of combining metal and wood, leather and glass. Each product of the company is comfortable and balanced in its decoration, practical and high quality, elegant and made of natural materials. Regardless of the difficulty of the project, creative team gladly and enthusiastically implements creative ideas by meeting the interests of the client, the designer and executing company.
"Імпеrа" works with individual projects and manufacturers items that are not in the market and which the client will not find in ordinary furniture salons and stores. The company has chosen not an easy path: to combine style, modernity, quality, and fair price. The comfort is combined with innovative technologies of furniture industry, ergonomics – with a unique design. A chip of "Impera" furnishing – British emphases, French and Belgian tendencies elegantly integrated into the modern décor.
The benefit of partnership with the company is an implementation of ideas of the most demanding clients.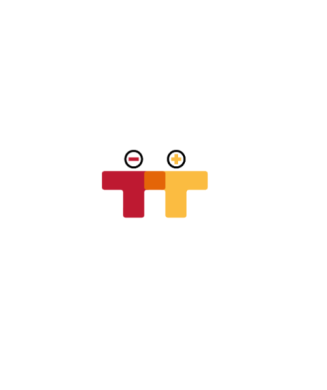 Electriciens sans frontières
Electriciens sans frontiers – the international NGO and registered charity founded in France. It is fighting against inequalities of access to electricity and water throughout the world. With the support of their 1200 volunteers and through partnerships with local activists, Electriciens sans frontiers contribute to economic and human development, using renewable energies. Their objective is to improve the living conditions of the poorest populations, making power and water access equal for the whole humankind.
Electriciens sans frontiers initiate their projects, systematically associating the development and integration of environmental stakes. Eight development levers of the organization are: access to quality water, food security, health, education, community life and security, training, economic development and the fight against climate change. Electriciens sans frontiers use renewable energies to reduce energy poverty, to fight against climate change and to promote the energy transition.
As the protection of human lives is an absolute priority for the organization, its assistance is powerful and long-term. From the fall of 2022, Electriciens sans frontières launched its activities in Ukraine as well. After all, the Russian bombings are aimed, in particular, at the electrical and energy infrastructure, electricity is regularly cut off in hundreds of thousands of Ukrainian homes, and heating networks have failed in many. With the onset of winter, it is vital for the Ukrainians to have resources to cope with the cold.
To satisfy these needs, Electriciens sans frontières will send several hundred generators and nearly 12,000 radiators and fan heaters necessary to help people survive the cold temperatures.
In cooperation with the International Association of Medical Cooperation (AICM) of Ukraine and the Medical Assistance Committee, Charitable Foundation "Fortechnyi", association for the reception of immigrants and Ukrainian refugees "Hope of Ukraine", Embassy of Ukraine in France and regional authorities in Ukraine these initiatives will benefit more than 150,000 Ukrainians.

Svoi
The project exists less than a year
"Svoi" emerged as an organisation acting on a charitable basis. The project's mission is honouring the memory of Heroes of Ukraine and familiarization of the public with new street names in Kropyvnytskyi in their honour.
Toponymic project "Svoї" became possible thanks to the efforts of like-minded people striving to develop educational activities in our city. Energy and knowledge made it possible to start and implement an initiative previously existing only as an idea. The author of "Svої" project is Yelizaveta Yereshchenko, a student at Central Ukrainian State Pedagogical University named after V. Vynnychenko and is scholarship holder of the Head of Regional Council Serhiy Shulga.
The organization team has a solid understanding of historical aspects of development of our city, cooperates with Regional Council, Museum of arts, Regional universal scientific library named after D. Chyzhevskyi, Regional Centre for Scientific Research on the History of Ukraine. The relevant and creative project also gets information from different internet resources (such as Wikipedia and websites dedicated to Heroes of Ukraine). Communication with local communities, families, colleagues, acquaintances and relatives of fallen soldiers also help with the data research.
Nowadays, it is extremely significant for our city and the country as a whole to talk about extraordinary people whose names are engraved in new street names of Kropyvnytskyi. Their names mean much more. Therefore, "Svoї" writes publications and films video clips about Heroes who sacrificed their lives for the independence and freedom of the country. The activities of the project are aimed at saving our culture and history and preventing it from being destroyed by the enemy.
"Svoї" has ambitious intentions considering various activity formats in the future (for example, plans to publish printed booklets with images of Heroes of Ukraine).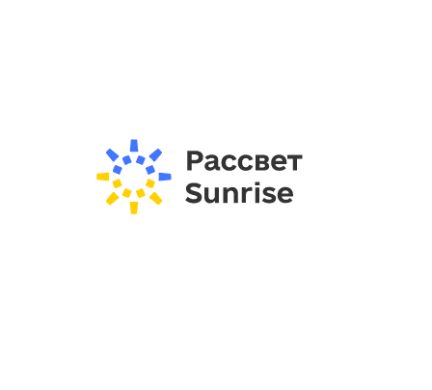 Sunrise
The project was launched by Mykhail Khodorkovsky and other members of the Anti-War Committee. It received support from individual donors from Europe, and the USA, and charitable organizations. A significant share of online donations comes from Russian-speaking donors opposed to the war unleashed by putin.
Sunrise works in Ukraine with organizations that raise awareness of the country's most pressing needs today.
Volunteers from Ukraine take care of delivery and reporting.
Team members have extensive experience in various fields: retail trade, medicine, logistics. They carry out purchases and supplies from EU countries to Ukraine.
The project provides humanitarian aid in Ukraine, buys medical products, and delivers them to medical institutions.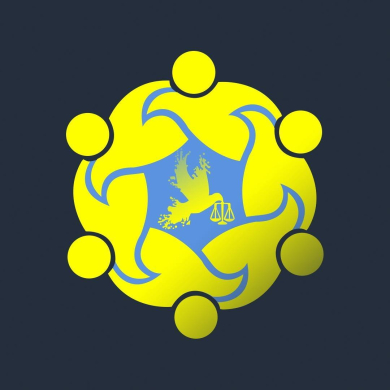 Yedyne Dzherelo
The non-governmental organization is helping to develop self-organization in local communities and to create an effective system of local community members participation in the management of local affairs, to implement and protect the rights and freedoms, to fulfill public, economic, social, cultural, environmental, and other interests of Ukrainian citizens in the exercise of their constitutional rights.

LLC «COD»
On the market for 30 years
Polygraphic advertising and publishing center "KOD" located in Kropyvnytskyi offers large-format, digital, lithographic, operational print of polygraphic products. The company uses modern high-tech equipment. The centre is also involved in publishing and external advertising, offers design studio services, printing of plastic cards, interior items and souvenirs, provides full range of post-printing services and processing.
LLC "KOD" ensures high quality printing, uses resilient materials for its polygraphic products, has optimal market prices. These factors enable the company to remain competitive within the field of printing services at the regional and all-Ukrainian level.
The company's major clients are well-known brands as:
"Zolotyi Vik";
"Yatran";
"PrivatBank";
"Epicentr";
"Agroprodukt";
"Technopol".
The polygraphic center owns a modern intellectually industrial complex with a total area of about 1000 sq. meters and 10 production lines to fulfil individual and corporate orders of their clients and partners.
The benefits of partnership with the polygraphic center – printing of products with width up to 3200 mm, minimum copies – from 1 copy, complex polygraphic services from the creation of the project to the installation, high-quality result on the day of order.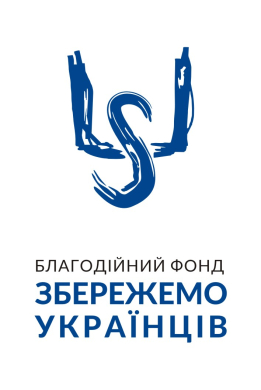 Charitable Foundation "Save Ukrainians"
It was initiated to help the Ukrainians suffering from the full-scale aggression of the russian federation. The foundation's purpose is to be useful where it is most needed and to do everything possible to bring our victory closer.
The foundation's team was created out of the ideological considerations in accordance with the current situation in Ukraine. From the first days of the war, active and purposeful businesspersons of Kropyvnytskyi directly participated in the organization of the defence of their native city, were in constant contact with the military and the Territorial Defence Forces providing feasible assistance.
The foundation's team established stable partnership relations with the Ukrainian and foreign enterprises, specialists, coordination and logistics centres in order to promptly respond to the needy requests and provide full-scale assistance.
The foundation is experienced in finding and delivering cargos from various European countries, within Ukraine. A base of reliable partners helping to find the products on-site is developed. There is efficient logistics, applications from citizens and organizations are processed, cargoes are formed and delivered to the recipients.
Charitable foundation "Save Ukrainians" supports the Armed Forces of Ukraine, the State Emergency Service, the Ministry of Internal Affairs, territorial defence and other security forces, medical facilities and institutions, as well as civilians affected by the war. The organization acts based on official documents to meet the needs not only of the army on the front lines, but also of the rear, civilians, veterans and their families.

TOTAL CHARGE
Exclusive importer of innovative energy-saving equipment, presented in Kropyvnytskyi. The main task of the company is strengthening the energy independence of the Ukrainians. Helping them continue living and working in Ukraine: in warmth, comfort and with light.
The name of the company translated from English means "full charge". The main goal of the company's activity is to provide every home, business and military unit with light and energy to the maximum extent possible. With TOTAL CHARGE portable charging stations of various capacity, planned or emergency power outages or complete blackouts are not scary.
The company solves current problems: the difficulty of blackouts in the country and the constant need for energy sources for the military, who must always be mobile with tablets, Starlink, reliable and lightweight portable charging stations.
TOTAL CHARGE models are designed for comfortable use at a distance from power sources and recharging devices on the road or in the wild.
The main advantage is quiet portable charging stations. They neither make noise nor require maintenance and service, unlike generators. In this respect, the company focuses on quiet portable charging stations, a reliable and simple solution for blackouts, effective even in the largest test scenarios.
TOTAL CHARGE is an oasis of light in the middle of a blackout. You can familiarize yourselves with the full range of the company's products on the website.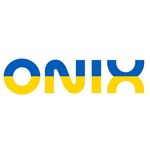 Onix-Systems
One of the leading outsourcing companies, having united more than 300 of the best IT specialists — developers, designers, testers, managers, DevOps engineers, 3d modellers, marketing specialists. Engaged in development and support of software, websites, Android and iOS applications. They continue learning the trendiest progressive technologies, keeping up with current tendencies, investing in talent development.
The team of specialists was included in the top ten most effective B2B companies in Ukraine in 2022 on Clutch, and is included to the list of verified partners in the leaderboard for AR/VR development. Also, Onix-Systems was recognized at Visual Objects as one of the best application development companies in Ukraine in 2022. The company was included to the best mobile development companies according to GoodFirms, and DesignRush added it to the TOP of software development outsourcing companies.
The development company has adopted development outsourcing to speed up the implementation process, reduce response time delays and ensure an efficient 24/7 operating model.
A qualified team of Onix-Systems developers and their open approach create the basis for success. Among the company's priorities is high quality customer service, constant training of team members, and programming using advanced technologies.
Over the years, the company has established long-term partnerships with many customers in Europe, Asia, the USA, South America and the Middle East, whose trust and close working relationships continue up to now.