Financial activity of Charity Foundation "Fortechnyi" is performed according to the requirements of the legislation of Ukraine and is aimed at charity.
The foundation is registered in State Tax Authorities as a non-profit organisation, makes payments to the state budget and keeps operational and accounting records, statistical reports. Charitable Foundation "Fortechnyi" accepts payments for economic and charitable activities in national currency, as well as in international currencies.
Here the charitable organisation reports regularly and promptly on its activities to the partners, state authorities and nationals. You can learn in details where the raised funds were directed. Regular financial reports represent caring and responsible attitude of Charitable Foundation "Fortechnyi" towards the funds of its benefactors.
Annual Report 2022-23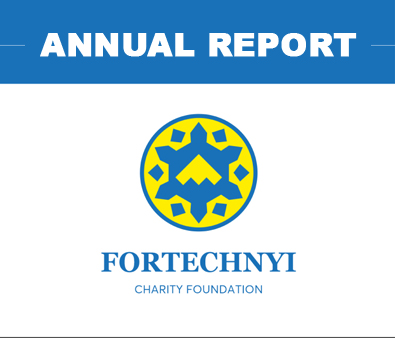 Report for 2022
Report for 2023